The On-The-Go Leak Proof Water Bottles
ONE TOUCH
by ION8
100% leak proof water bottles with a OneTouch lid. With a smooth flow for spill-free hydration and hygienic flip top cover for one handed use on-the-go.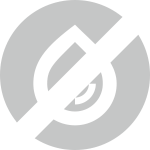 RETENTION
Reliably leak proof. When closed, the spout and vent are completely sealed.
IN MOTION, 
PREVENTION &
PROTECTION

OneTouch lids open hands free with just one finger and lock closed for peace of mind when throwing into a bag. Your drinking spout is clean and hygienic, always safely covered and contamination free. 
NO SUCTION
With an off-centre spout and minimal tilt you can see and drink on the go, whilst a vented, smooth liquid flow means no glugging, no squeezing and no painful suction.
Just effortless, spill-free hydration.
HIGH FASHION
Discrete in your bag, diminutive on your desk, and in a stunning array of colours and designs. When you're out and about, the carrying ring allows you to hang it on a finger, coat hook or carabiner.
CONSERVATION
Sports bottles are from BPA free RECYCLON, a heat resistant and transparent bio-copolyester. Instead of fossil fuels, it's made from bio-mass (organic materials from plants). It dramatically reduces CO2, with a low processing temperature is also energy efficient, whilst retaining high transparency. RECYCLON is a safe material for food containers.
The rest are made from stainless steel. Stainless steel is extremely durable, lasts for years, and is fully recyclable. 
FRESH SOLUTION
This refillable and reusable drinks bottle is food safe, odour resistant, easy to hand wash, and keeps drinks fresh and full of flavour
DIMENSION
Choose from 6 different sizes. Click on the bottle to see the colours.
TOUR
The perfect water bottle for outdoors, cycling, or work place. With an integral hand grip, it fits wider or adjustable cup holders, external adult rucksack mesh pockets and standard bike bottle cages.
DIAMETER : 78mm
HEIGHT : 224mm
CAPACITY : 750ml
WEIGHT : 143g

QUENCH
The perfect large water bottle for fitness, gym, camping and outdoors. This bottle has an integrated hand grip and fits wider or adjustable cup holders, external adult rucksack mesh pockets and most bike bottle cages
DIAMETER : 80mm
HEIGHT : 285mm
CAPACITY : 920ml - 1,200ml
WEIGHT :174g - 354g
EDITION
Choose from 3 different materials, each with different benefits. 
Click the material to see the items available
Light, clear, frosted. 
Food grade, BPA free plastics.
See through, impact resistant