OneTouch On-The-Go Leak Proof Travel Mugs 
CAFESTOR
by ION8
Vacuum insulated stainless steel travel mugs. With a 2 stage OneTouch lid and a special mouthpiece designed for use with hot drinks.
Half a trillion disposable cups are MADE annually around the world. that's over 70 SINGLE USE cups for every person on the planet.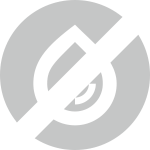 SEALED
This reusable coffee cup is 100% secure and leak proof. When closed, soft silicon seals the travel mug completely.
2 STAGE ONETOUCH
WITH LOCK
OneTouch lids open hands free with just one finger and lock closed for peace of mind when taking in a bag. Using a two stage release button, these bottles safely relieve pressure when you press, before opening on release.
SIP SAFE
These bottles contain a sipper spout to control the flow of your drink. Using a vented smooth flow, CaféStor ensures you never burn your tongue again. Your drinking spout is clean and hygienic, always safely covered and contamination free. 
Cafestor flasks have a special wider, squarer base footprint to maximise stability and minimise accidents.
These drinks bottles stay sweat and condensation free. No concerns about slipping from your hands, water rings on your desk or table, and no dampness in your bag
WIDE MOUTH, EASY REFILL
A wide opening allows fast refilling without spillage, makes bottles easy to clean, and makes adding coffee or ice cubes a breeze. The soft touch cap metallic surface on the drinks bottle makes twisting open easy.
FITS ANY CUP HOLDER
These insulated flask reusable coffee cups are light, compact, and fit all cup holders. Use your CaféStor anytime, anywhere.
SUSTAINABLE
ONE SMALL BOTTLE TO CHANGE THE WORLD
CafeStor travel mugs are made from stainless steel. Stainless steel is extremely durable, lasts for years, and is fully recyclable. 
Stainless Steel is a safe material for food containers.

SMELLS FRESH
This refillable and reusable hot drinks bottle is food safe, odour resistant, easy to hand wash, and keeps drinks fresh and full of flavour